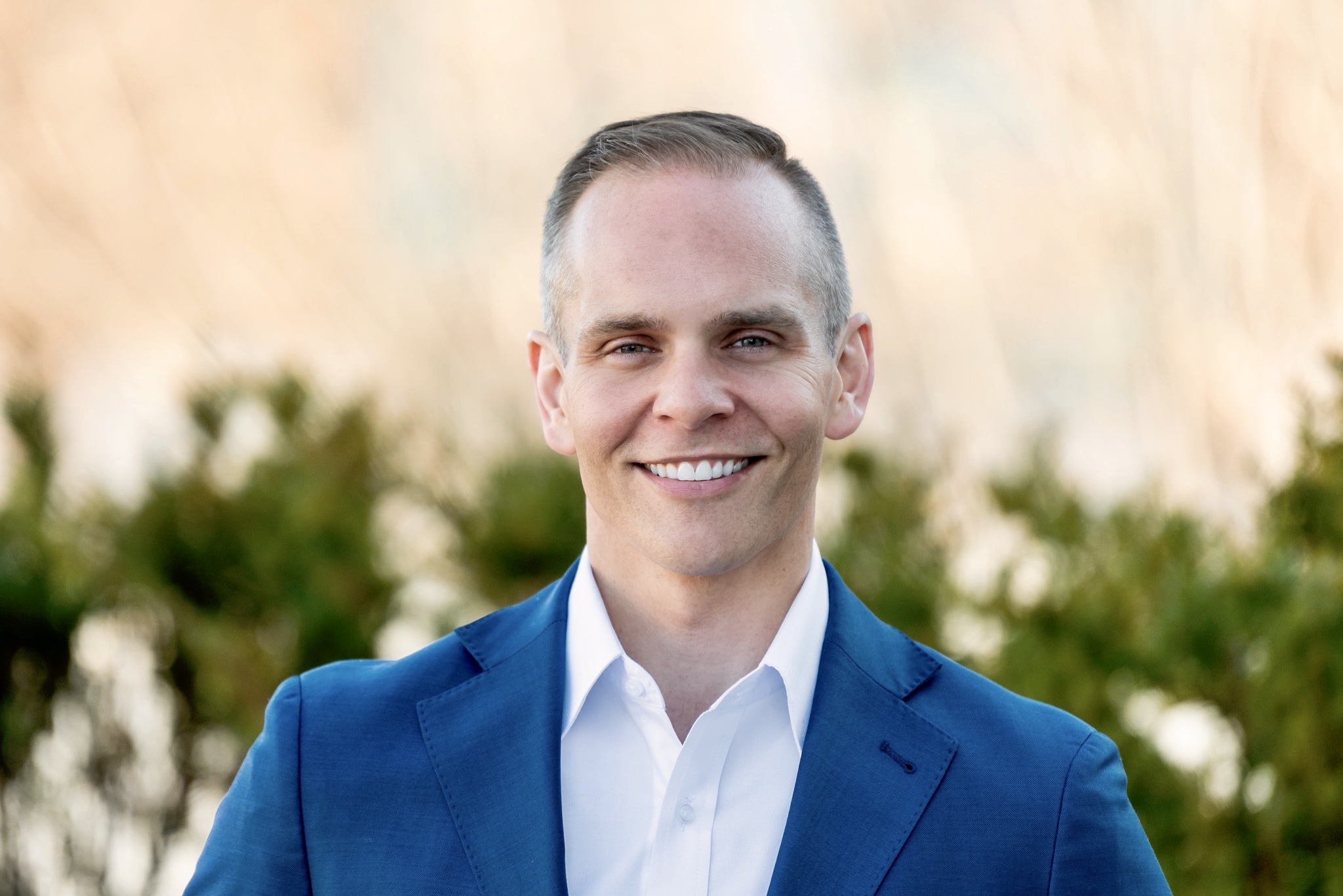 Recently Advanced Aviation Team's founder and president, Gregg Brunson-Pitts, spoke with Bloomberg Chief Washington Correspondent Kevin Cirilli on the Bloomberg podcast Sound On. While discussing the topic of flying a private jet during COVID-19, Gregg explored the accessibility of charter aircraft, private jet charters, the upcoming industry changes, and what the post-pandemic climate of air travel may look like.
Follow the link here, interview beginning at 11:45, to listen to the show.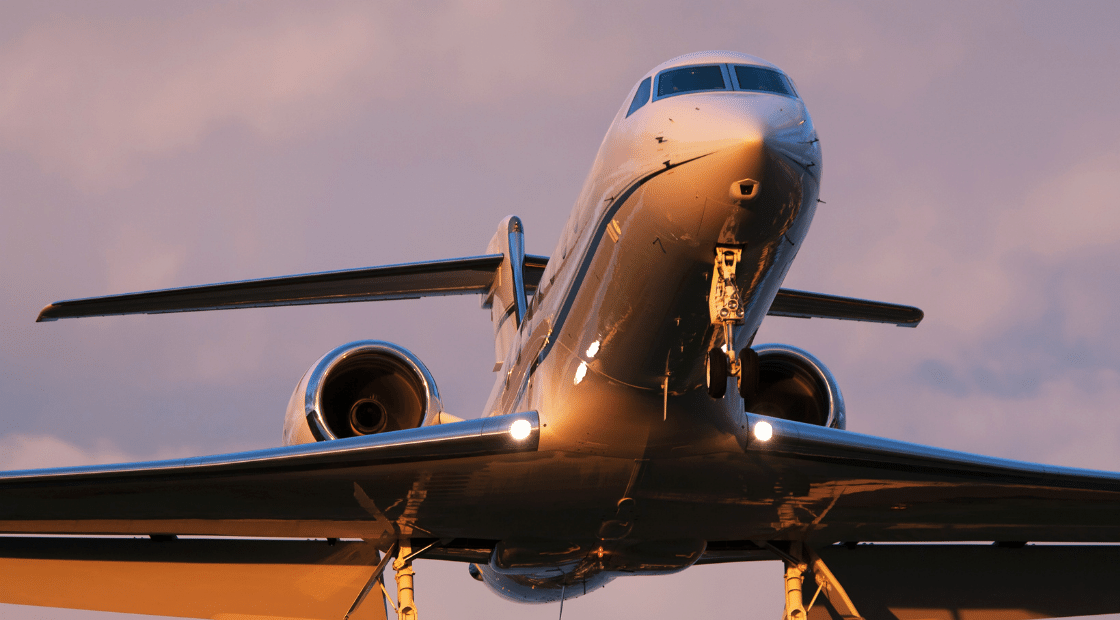 When you're traveling for business, a corporate jet charter service can help take the stress out of flying. Why struggle with tedious scheduling, long lines at the airport, and crowded planes when a private jet can get you to your destination quickly and safely?
Private jet charter services offer a long list of benefits, like flexibility, security, and ease of use. If you're thinking of chartering a jet for your next business trip, Advanced Aviation Team has innovative solutions that are bound to meet your needs. Read on for a quick overview of the benefits of flying private for business, and what sets our team apart from the rest.
Why Fly Private AirCharter?
Traveling for business has become a necessity in today's highly global world, but many business travelers dread the nightmare of navigating the airport, checking in, waiting at the gate, and getting squeezed between other passengers. This is where corporate travelers can easily see the perks of flying in a private jet for a business trip.
Here are some of the biggest benefits:
Flexible scheduling
When you fly commercial, the airline chooses your departure time. This can be inconvenient if you have multiple meetings in different cities and flight times just don't match up. Flying on corporate jet charters means you choose the time that is best for you.
Privacy and productivity
Have you ever tried to work on a commercial flight, only to have the person next to you listening in, looking over your shoulder, or trying to engage you in a conversation? On a private flight, get work done in a comfortable, private setting and can even conduct meetings while in transit.
Safety
When you're flying with dozens or even hundreds of other passengers, safety is a big concern. It's easy to catch an illness when you're in close quarters with lots of people, for example, and you always have to closely guard your possessions and worry about how safe your plane actually is. When you fly private, you can be sure you're getting the safest flight possible.
Convenience
While you can choose to fly out of a large, commercial airport that plays hub to many commercial airlines, you aren't forced to do so when you use air charter services. You have the option to depart from a general aviation airport that's located closer to home, making for a much more convenient travel process, and land can also land at one closer to your destination.
Great customer service
When you travel on a charter jet, your personal comfort and security is the top priority. That means you'll get more attention from staff, your travel needs attended to, and an overall better customer experience.
Less stress
Imagine flying with no security lines and no x-ray machines. You don't have to remove your shoes or belt, sprint to your gate to catch a connecting flight, or worry about losing your luggage somewhere along the way. Charter flights take away this stress and make flying comfortable and enjoyable.
Arrive and depart quicker
Traveling to the airport, choosing an inconvenient departure or arrival window, and waiting in lines can waste your valuable time. Chartering a flight can save each business executive and other personnel hours and make up for lost productivity, which means happier and more productive team members.
The benefits of flying in a private jet are clear, but not every corporate jet charter service is held to the same standards. A great private jet charter company will put you and your team first, plus strive to make the entire process easy and transparent. That way you'll want to fly with them again and again.
The Advanced Aviation Team Difference
If you're ready to charter corporate jets for your business needs, Advanced Aviation Team is proud to be at your service. We offer a few distinct advantages over our private charter competition that we know will create a great flying experience for you and your business team. Whether you want to fly just a few passengers across state lines or your entire team internationally, we will work with you to find a solution that meets your needs.
That includes:
Safety Services
Air travel should never be distressing. We hold our planes, pilots, and aviation employees to the highest safety standards so you can rest assured that you'll get to your destination without all the worry. Your flights on our private jets will be more productive, and passengers will arrive at their destinations feeling relaxed and energized instead of frazzled and nervous.
Aircraft Selection
Whether you're flying two passengers or 200, we have an aircraft that will fit your needs. Advanced Aviation Team is proud to offer you access to the best available fleet of luxury corporate jets for business travel. Your company will receive all the support it needs, meaning your team will be free to enjoy their travel all over the country (or the world!) without travel-induced anxieties.
Aviation Expertise
We have years of experience chartering flights to all 50 states and around the globe. From simple flights to complex travel itineraries, we can handle it all with ease so you don't have to spend your valuable time on management of routes, schedules, and plans.
Our Charter Jet Safety Standards
Your health and safety are a top priority for Advanced Aviation Team. We guarantee that each one of our aircraft meets the highest federal and international safety standards and regulations, and that all of our pilots and operators are certified and qualified. We provide detailed safety information to each of our clients, so you come to your charter flight with all the information you need to feel assured in your choice to work with us.
Our Aircraft
We offer a wide variety of aircraft varying in size and function. For a short trip with just a few people, a helicopter, turboprop, or light aircraft will meet your needs nicely. For longer international trips or for larger parties, we can provide you with a larger corporate jet or even an airliner for luxury that exceeds your every expectation. Each of our private jet aircraft is outfitted with your comfort in mind so it's easy for your team members to get work done, hold meetings, or simply relax during their flight. Browse our website for interior and exterior images of all our aircraft as well as additional specifications, so you can choose which is right for you and your team.
Get Started Planning Your Corporate Charter Flights Today
If you're ready to ditch the stress and hassle of business travel and want to arrive at your destination with convenience, comfort, and style, we can help! A private jet charter service can make your next corporate trip a breeze.
Contact Advanced Aviation Team today to speak with an expert about any corporate jet charter questions you might have, or for additional information on how our aviation air charter professionals can better support your global business needs.
When you are ready to plan your next getaway for business or pleasure, consider chartering a private jet. There are a plethora of benefits — including enhanced safety protocols and greater efficiency — but many people aren't familiar with the options and wouldn't know how to go about booking one for their trips.
Here are some of the things you should consider before chartering a private jet, and how to find the best fit for your travel.
Is a Private Jet Right for You?
Before selecting your plane, it is important to determine whether flying this way is the right option for your specific needs. The most obvious benefit is the greater freedom of choice a private jet offers:
You can fly to a wide variety of destinations all around the world, over and beyond the standard commercial airports.
You save time when you fly private by eliminating much of the hustle and bustle of airport traffic, including the hassle of TSA checkpoints.
You never have a layover or any time spent waiting in line. You decide when your plane leaves so it's impossible to miss your flight.
You will enjoy a more comfortable travel experience, as the peace and privacy of a private flight experience is worlds apart from standard air travel. From catering to amenities, the experience is tailored to your exact tastes and preferences.
From a more generous baggage allowance to more space to stretch out and get some beauty sleep, flying private makes travel feel much more like home.
Choosing the Right Private Jet
Once you have made the decision to charter, the next step is to choose the aircraft that is right for your needs. Advanced Aviation Team offers several options, from turbo props for short hops to VIP airliners for your entire team. You'll want to choose yours based on the number of passengers accompanying you, the distance you'll need to travel, and the features you would like available during your flight.
Turboprops
Often a lower priced option, turboprops offer all the comfort of private travel with a tried and true method of reliability.
A standard range of around 1,800 nautical miles
A relatively open cabin space with ample room for each passenger.
Seating for up to eight passengers
Turbo props are great for short trips or hopping from airport to airport when you don't have the time to spend hours waiting in line for a commercial flight.
Light Jets
Lightweight and sleek, our light jets feature:
Seating for five to seven passengers
Wi-Fi (optional)
A range of around 1,500 nautical miles
An interior cabin height of around 4'11"
Our light jets feature plenty of room for you and your guests to stretch out and enjoy a clean, comfortable interior. They are perfect for quick business trips or small vacation getaways with a group of your closest family and friends.
Midsize Jets
The midsize jets from Advanced Aviation Team are spacious, luxurious, and offer:
Seating for up to eight passengers
Full WI-Fi and communications capabilities
A range of around 2,300 nautical miles
The midsize jets are great options for business travelers looking to travel in style.
Super Midsize Jets
Super mids feature large, luxurious interiors, spacious seats with plenty of legroom for long flights, high ceilings, as well as:
Seating for up to 9 passengers
An interior cabin height ranging from 5'8" to 6'3"
An flight range of 3,500 nautical miles.
Full WI-Fi and communications capabilities
Partials galleys available
These jets are ideal for traveling with your whole family or a group of work colleagues.
Heavy Jets
If you are taking an international trip or flying coast to coast with your team, consider chartering a heavy jet. These aircraft any amenity that you could ask for, including but not limited to:
Seating for up to 19 passengers
A cabin height of up to 6.76'
Onboard WI-Fi to keep you connected even while you are in the air
A flight attendant and a full galley
The onboard attendant is there to ensure that you (and your party) have everything you need to enjoy your longer trips in comfort.
Airliners
Advanced Aviation Team's airliners are our most versatile craft, offering:
Seating for 19 to 200 passengers
Flight attendants to keep you comfortable during your travels
An AAT flight representative to keep you apprised of every step of the journey
Full WI-Fi and communications capabilities available
Consider choosing an airliner for lengthy trips or vacations when the standard just won't do.
VIP Airliners
If you need extra privacy and efficiency during your travels, our VIP airliners are the solution. These top-of-the-line aircraft feature:
Seating for 50 to 100 passengers
Flight attendants
First class seating configuration
Full WI-Fi and communications capabilities
As a bonus, VIP airliners are equipped with private televisions and offer plenty of legroom.
Helicopters
For business travelers or those who need to make a trip as quickly as possible, our private helicopters are ideal. They feature:
Seating for up to eight people
On-board flight attendants
No runways necessary for maximum efficiency
We'll have you on the ground at your destination in no time.
Whatever your travel needs, the Advanced Aviation Team has you covered with the finest fleet of private aircraft available. We utilize the best safety standards in the industry, too, with strict adherence to guidelines and practices.
Ultimate Safety and Reliability
As part of our commitment to safety and security, Advanced Aviation Team ensures that all of our aircraft are operated by FAR Part 135 or 121 air carriers (or foreign equivalents). We also have partnerships with the best research databases in the industry, including ARGUS and Wyvern, only working with operators rated at the highest respective levels. When you fly with Advanced Aviation Team, you are flying with a company that takes safety seriously and never compromises on any aspect of flight security.
Why Choose Advanced Aviation Team?
If you are ready to charter your private flight, Advanced Aviation Team is ready to welcome you. Our on-demand private jet charter brokerage has been serving clients for years, handling all their business and leisure needs with:
A commitment to safety
A promise to treat our clients like family
Ultimate versatility and comfort
Creative and unique solutions for each of your travel needs
Experience working with clients in many industries
If you have any questions about chartering a private jet, contact Advanced Aviation Team today. Our dedicated professionals are standing by to answer all your questions and help you to take the next step in your travels.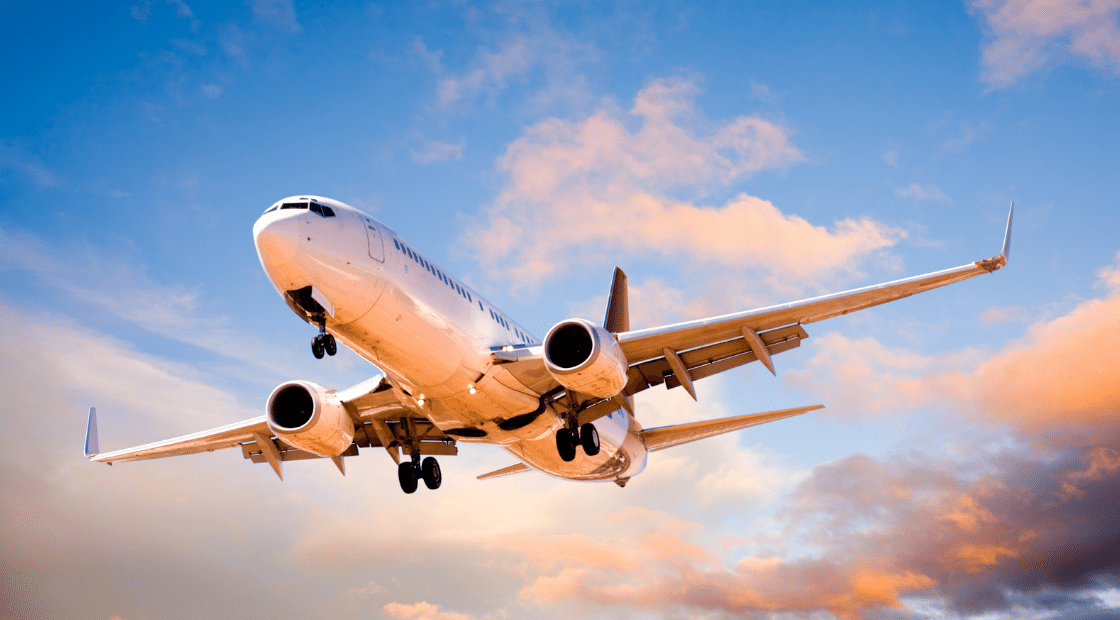 Whether you are traveling for work or booking your next long-awaited vacation, there is no getting around the fact that travel can be expensive. From plane tickets and car rentals to hotel costs and cab rides, it is easy to sink a great deal of money into travel. Factor in the cost of "fun" extras, such as meals out and special attractions, and you could easily be looking at several thousands of dollars spent — even if that trip lasts only a few days.
Many people find travel stressful, too. Sitting in a crowded airport surrounded by noise and stressed-out strangers might make you question why you decided to take the trip in the first place. It doesn't have to be that way.
When you charter a private jet, you are eliminating many of the traditional problems with commercial travel — including the iffy customer service, long delays, and endless waiting in security lines. Here is everything that you need to know about chartering a private jet, from the numerous safety benefits to the cost to charter.
Private vs. Commercial
A private jet is a jet aircraft specifically designed for transporting small groups. Traveling by private jet differs from commercial flights in several important ways:
Chartering a private jet allows you to travel in comfort and privacy with those passengers you choose to accompany you.
You can choose to charter an aircraft that is the right size for you, whether that means a light jet for one or two people or an airliner for a larger group of family and friends.
When you charter a private jet, you can count on a specialized team of experts that are hand-selected to provide you with a safe, comfortable, and efficient travel experience.
You also don't have to wait in long lines at the airport — in fact, at certain FBOs you can simply drive up to your private craft and hop on board — thereby eliminating hours of stress and hassle.
The Safety Factors of Private Jets
If you are considering chartering a private jet for your next trip, you might have some questions about safety protocols. AAT abides by strict measures to best serve their clients. Here are a few tips for choosing the right private jet charter brokerage for you:
AAT guarantees that all aircraft are operated by FAR Part 135 or 121 air carriers or foreign equivalent operators.
We also select their aircraft and flight teams from an elite group of qualified pilots and operators. AAT is uncompromising in its decision to work with operators who have the highest Wyvern and ARG/US safety ratings.
AAT utilizes industry research databases to track important items like aircraft registrations, pilot certificates, and operator certificates.
When you choose to charter, you want to select a provider that has the highest quality in mind. This will enable you to rest easy knowing it has employed some of the most stringent safety protocols in the airline industry to keep you comfortable and safe throughout your travels.
Determining the Cost of a Private Jet
There are a lot of elements that go into determining the cost of a private jet, and the final price can vary dramatically. Here are a few of the main factors to consider when planning your charter.
1. The size of the aircraft
The cost of your chartered flight will depend on the size of the aircraft that you choose, with heavy jets and VIP airliners coming in higher than light jets and turboprops.
2. The number of passengers
More passengers generally means the flight will cost more, but you also have the option of splitting the cost when you travel with a larger number of guests.
3. The travel distance
Whether traveling for business or pleasure, greater distances will generally incur higher costs. Traveling within the United States will likely be less expensive than international flights, but the majority of the cost comes down to the miles and fuel required for your trip.
4. The amenities included in the flight
Traveling via private jet means there are luxury amenities available to you, including flight attendants, enhanced cabin space, personal large-screen televisions, and other VIP services. These perks could drive up the cost of your final bill, though, as having an in-flight service team will be more expensive than a private flight without one.
The truth is that each flight package will be a little bit different depending on the above factors, and that each will factor into the final price you'll pay when chartering your private jet. The two biggest deciding factors will likely be:
Who is paying for the trip
Is this going to be expensed to a company that has already approved the cost of the private jet? Are you traveling with a large group that's agreed to split the costs, no matter how extravagant? Are you intending to be a little thriftier while taking your family on vacation? The answers to that question dictate a lot about the aircraft, amenities, and other elements you might select.
How far you need to travel
Distance and fuel costs play an important role here, as does the ability of the plane you've selected. If you choose a smaller plane but want to go a longer distance, you may have to to factor in a fuel stop or the price to upgrade to a plane with a longer nautical mile range.
Once you've decided those elements, you're well on your way to getting an accurate quote for your private flight travel expenses. The process can be a little overwhelming, but that is why selecting a high-quality partner is key. The right private jet charter brokerage firm will walk you through your many options, helping you to select the right flight elements for your business or pleasure trip.
Advanced Aviation Team Offers a Variety of Choices
If you've decided to take the next step in your private flight experience, The Advanced Aviation Team is ready to offer you a wide range of private charter options that include:
Turboprops
Light jets
Super Light jets
Midsize jets
Super midsize jets
Heavy jets
Airliners
VIP airliners
Helicopters
Our network of aircraft includes options for every taste, budget, and need. From the most basic, comfortable flight experience to extravagant, all-stops-pulled trips. Contact Advanced Aviation Team today to speak with an expert about any jet chartering questions you might have, or to learn more about our safety standards and ongoing commitment to excellence.

So, you need to travel in 2020 but you can't take the risk of flying commercial – time to begin the search for a private jet charter broker. The aviation industry is experiencing changes at rapid rates as consumers search for the solution to keep their business moving, leave the congestion of the city and connect with their family during the pandemic. Between the long lines, fewer routes and crowded planes: flying commercial simply is not efficient, safe, or even possible for many travelers right now. This is where a private jet charter service, as a travel option, exists and excels. However; how do you even begin finding the correct charter option for your needs? Advanced Aviation Team knows that a private jet rental is a big commitment and we want to help answer that question.
Within the aviation charter industry there are typically two main business models that are
used to fulfill travel needs. The first option is known as buying a jet card. How this works is simple: the client pre-pays for their flight hours, usually with a minimum of around 25 hours, to have the rights to a certain type of plane. This is a way to ensure a flat hourly rate every time you fly (excluding blackout dates and last minute travel). Think of it as buying a gift card to fly where and when you want on the type of plane that you think you will need. If you are flying private for the first time and this seems like a large financial commitment to start with, there are other options for you.
The second option is using an on-demand private jet charter broker. An on-demand charter service will book each trip individually to ensure that the details of the flight are uniquely catered to the specific trip's needs. When you fly on-demand, you are paying the current market price for your current needs. This doesn't mean that you can't book a trip months in advance. It means that you don't need to determine exactly how much you plan to fly in a given year. It is worth noting that some brokers, such as Advanced Aviation Team, are able to offer both options to their clients.
Flying on-demand offers some unique flexibility that the simplicity of a jet card does not. For example, for the remainder of 2020 there is a tax holiday on the 7.5% federal tax that is usually placed on private travel. If you pre-paid for your jet card, this tax holiday will almost certainly not affect the cost of your travel. You agreed to a pre-paid hourly rate and there is no incentive for your jet broker to return the money. However, if you are using an on-demand charter broker, then the hourly rate you pay per trip will be reflected in the market rate and you will not be paying a premium for a tax that is not being collected. Similarly, if you pre-paid for a jet card, you are still locked into flying that amount for the given year – pandemic or no pandemic. With an on-demand private jet service, you only pay when you fly. So, if you are traveling less than expected during the pandemic – you are not paying for trips that you are not taking.
Being based out of Washington, DC, Advanced Aviation Team sees many different types of flyers. We have seen clients that need to charter an airliner within the week, in order to move a large group of people with a quickly changing schedule. We have also seen families that need a one time private jet charter because they usually fly commercial but don't feel it's the safest route during a pandemic. AAT has seen the needs of our clients change on a whim and we don't believe it is something that they should be penalized for. There is no one size fits all when it comes to travel – no client is the same and no trip is the same. Whether you enjoy the simplicity of owning a jet card or need the flexibility of on-demand service, the ideal style of travel exists for you.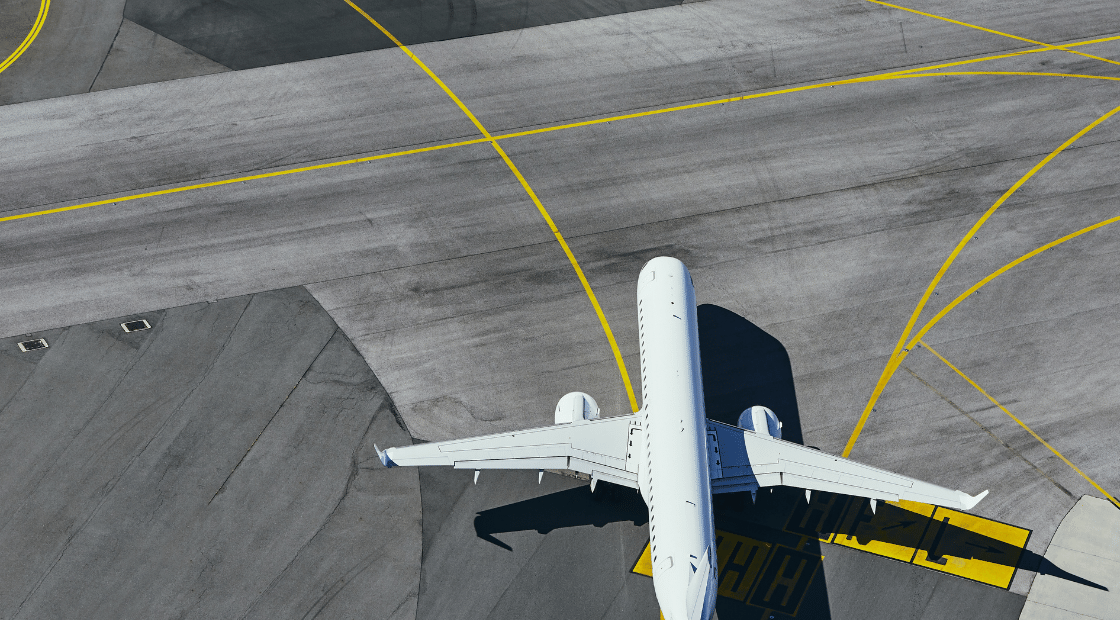 When travel plans require flights — regardless of if you're doing so for business or pleasure — those trips can quickly become more stressful. Residents who live near the nation's Capital have a couple of options in terms of commercial airports, including Dulles International Airport (IAD) and Baltimore Washington International (BWI), but each presents the same problem:
Flying out of a commercial airport means that you'll likely be spending a lot of time rushing to get from one place to another, waiting in lines, and dealing with crowds of other frazzled travelers.
The good news is there's an alternative to all that hassle. Traveling out of a private airport can mitigate some of the most dreaded aspects of air travel. Read on for everything you need to know about commercial aviation compared to from private airports, what's involved in the processes, and the pros and cons of each.
The Commercial Airport Process
Places like Dulles International Airport have a goal to get as many people in through their doors and onto their flights as possible, so commercial airports are built with this goal in mind. Any big airport is designed to process thousands of travelers each day, and, for the most part, doesn't put a lot of focus on creating exceptional passenger experiences. Very few people will tell you they truly enjoy all aspects of the process involved in flying out of a commercial airport. Planning a whole trip when traveling out of a commercial airport can be stressful and chaotic. Here's how that typically looks:
First, you have to think about ground transportation and how you're getting to the airport. Are you parking your car nearby or finding a different way to your terminal? Will you be able to grab a shuttle from your car to the airport?
Next, you have to think about timing. You have to give yourself plenty of time to spare to check your bags, get through potentially long security lines and still make your flight on time.
Now that you're through security, you must make your way to your gate where you'll be able to finally find a seat (if you're lucky and your gate isn't too crowded). But watch out, because your gate can change at a moment's notice, which means you'll have to run to the new one so you don't miss your flight.
Finally, the plane starts to board and you think that all the stress and waiting is over. It can sometimes take a long time for everyone to board and get situated, though, and you'll have to wait in line to board, secure your carry-on luggage, and wait for your plane to taxi to the runway. Your plane may end up in a line of other planes waiting on the tarmac to take off, too, which means you can be stuck for hours before you finally take off.
Hassles such as waiting for luggage to arrive on a dedicated carousel, lost bags, having to call a car, or searching through email to find your vehicle rental information on the other end can add to the time dedicated to travel (and cut into your vacation or work trip).
Let's not even talk about what happens with snow, ice, rain, and other Washington, DC area weather-related delays that require the FAA to make recommendations and the grounds and facilities crews to keep up with deicing the runway and aircraft for safe travel.
It's easy to see why traversing a commercial airport is daunting, and many people dread traveling for exactly that reason. Also, the stress of a trip to the airport is compounded when you've got a large party to watch out for or children (of any age) added to the mix.
Luckily, private airports offer an alternative to some of these issues.
The Private Airport Process
Unlike commercial airports, private airports are designed to give passengers a more convenient and high-quality experience. Here's what you need to know about private aviation and what it's like to travel from a smaller airport:
When you fly out of a private airport, you're going to have a drastically different experience than the hustle and bustle of a commercial one.
There are fewer people overall, which means less trouble parking, less crowded waiting areas, fewer delays, hardly any lines, and, in general, less stress.
There are lounges and waiting areas that allow you to stretch out, and you're almost always guaranteed a place to sit for a few minutes between arriving at the airport and getting ready to board your flight.
Fewer fellow travelers jostling around means you'll have personnel available to answer your questions or help you work through any concerns or issues that might arise.
When the time comes to board, you can walk right out over the tarmac and straight onto your plane, without having to wait for your boarding group to be called.
Because fewer planes come in and out of private airports, you likely won't have to wait on the tarmac in a queue for takeoff and will be on your way in no time.
Hassles such as storms or trying to corral all the members of your party still exist, of course, but traveling from private airports still eliminates many of the things that make air travel so stressful. The quieter, calmer environment can be perfect for business executive teams looking to get to a destination for company business, government officials who need to conduct meetings in air, as well as everyday travelers seeking access to a more luxury flight.
Comparing Commercial and Private Airport Options
While private airports can remove a lot of the hassles involved in commercial airline travel, it's important to keep in mind your particular needs and understand how the two options differ. Some of the downsides of commercial might be outweighed by its pros, for example, and those perks might not be available through private airports.
Here's a quick overview of the benefits and drawbacks of both private and commercial airports to help you decide which is right for your next business or personal trip from the Washington, DC area.
Commercial Airport Perks and Downsides
Some people prefer to fly out of certain commercial airports as some offer state-of-the-art technology and modern conveniences. Here are some of the pros of commercial airports:
Large, commercial airports are great for travelers who want to land close to or directly in a big city, as most commercial airports are within easy reach of downtown hubs.
Many commercial airports offer rental car services nearby, as well as shuttles to close hotels and other conveniences.
These airports are also loaded with amenities like shops and restaurants, so you can have a nice dinner and pass the time shopping while you're waiting for your flight.
While commercial airports offer some benefits over private airports, here are some negative aspects to keep in mind:
There are often large crowds and long waiting times both in the airport and on the tarmac.
More flights get delayed or canceled due to weather issues
You'll have to plan your itinerary around your flight time, which may end up being inconvenient, as it's recommended that you arrive at least two hours before your scheduled time.
When you live in a metropolitan area like Washington, DC, you might feel the standard commercial airline experience is your only option. The truth is that there are plenty of jet charter opportunities available, and those private jets may be the best option for your situation.
The Pros and Cons of Private Airports
Traveling on a private jet charter from a private airport has a few distinct advantages over the commercial airline options at large airports, and these factors make private airports attractive to business travelers and frequent fliers alike. These include:
Private airports are generally less crowded and busy, which means you'll have fewer lines and delays overall.
Fewer passengers on your private jet means you won't have to wait for a lot of people to board, and you'll have much more personal space once you're in the air.
Your private charter flight will always be going to your exact destination at a time that's convenient for you.
You don't have to worry about checking luggage or losing any of your suitcases during travel on a private jet, because you can bring your things (even bulky items) onto the plane with you.
Private charter flights don't get delayed by weather as often as commercial flights, because they can land in more places and have smaller runway surface areas to keep clear of snow and ice.
Private airports offer more convenience because they are often miles closer to travelers' destinations, so flying into a private airport can save you time getting to where you need to be after landing.
There are many more private airports in the United States than commercial airports.
You get personal interactions with your pilots and crew on a private jet, which can be exciting for clients and passengers of all ages.
Traveling out of a private airport offers travelers plenty of conveniences and personalized service, making the entire process a breeze. There are a few drawbacks, though, including:
Private aviation lacks the hustle and bustle of a commercial airport, which can sometimes be exciting.
That means private airports often don't offer amenities such as shops and restaurants, which might not be a big deal for short trips.
Flying out of a private airport on a jet charter can sometimes be more expensive than commercial.
The truth is that you don't know if a commercial or private aircraft is right for your trip until you look into the pros and cons of each. Any traveler who has questions about whether a commercial airport or private airport is the right option should feel welcome to reach out to a private jet charter provider to ask for more information.
Searching for a Private Jet Charter Provider?
If you're interested in skipping the stress of flying commercial at Washington Dulles and want to have a great private airport experience, the Advanced Aviation Team is here and ready to provide you and your party with the best available private jet charters.
We've been serving the greater Washington, DC, area — executive parties, government officials, and more — with luxury private jet charters for years, and our team is happy to answer any questions you may have about the pilot team we employ, the aircraft we have available, the number of miles we can take you, and any other step of the process.
Contact us today for more information.